Why an engagement session?
I could honestly go on forever about why you should get couples photos, not just engagement portraits, but consistently portraits together throughout your relationship. I'll give you some of my top reasons below and maybe if I'm lucky, I'll get you as obsessed with documenting your relationship as I am!
You'll actually print them.
I printed one of my wedding photos, just one. My engagement photos though? I ordered almost all of them and peppered our house with photos of us just chilling and happy together. Don't get me wrong, I loved my wedding photos, but they didn't feel like the every day of our relationship and that's the stuff I really wanted to show off!
It's a chance to get comfortable!
Feeling nervous about having professional photos done for the first time on your wedding day? Let's have a practice round. You'll get to see how I operate and get a taste of what it's like to be in front of my camera! Engagement sessions also give you a chance to see what types of photos you really like of yourselves and then I am able to focus on taking more like that on your wedding day!
What could be more romantic than nuzzling your sweetie during sunset on a mountaintop? Not only is it a chance to remind yourselves what an important time in your life and relationship this is, it's a memorable and often romantic experience.
Portrait sessions for those who want a little bit extra! Let's hit multiple locations or take a road trip. These sessions are perfect for couples who want to plan activities such as hiking Rattlesnake Ledge, paddle-boarding, boating, trips to Olympic National Park, etc. These sessions are longer and will produce 200+ images.
*Travel fees and reimbursements may apply to locations more than two hours from Seattle.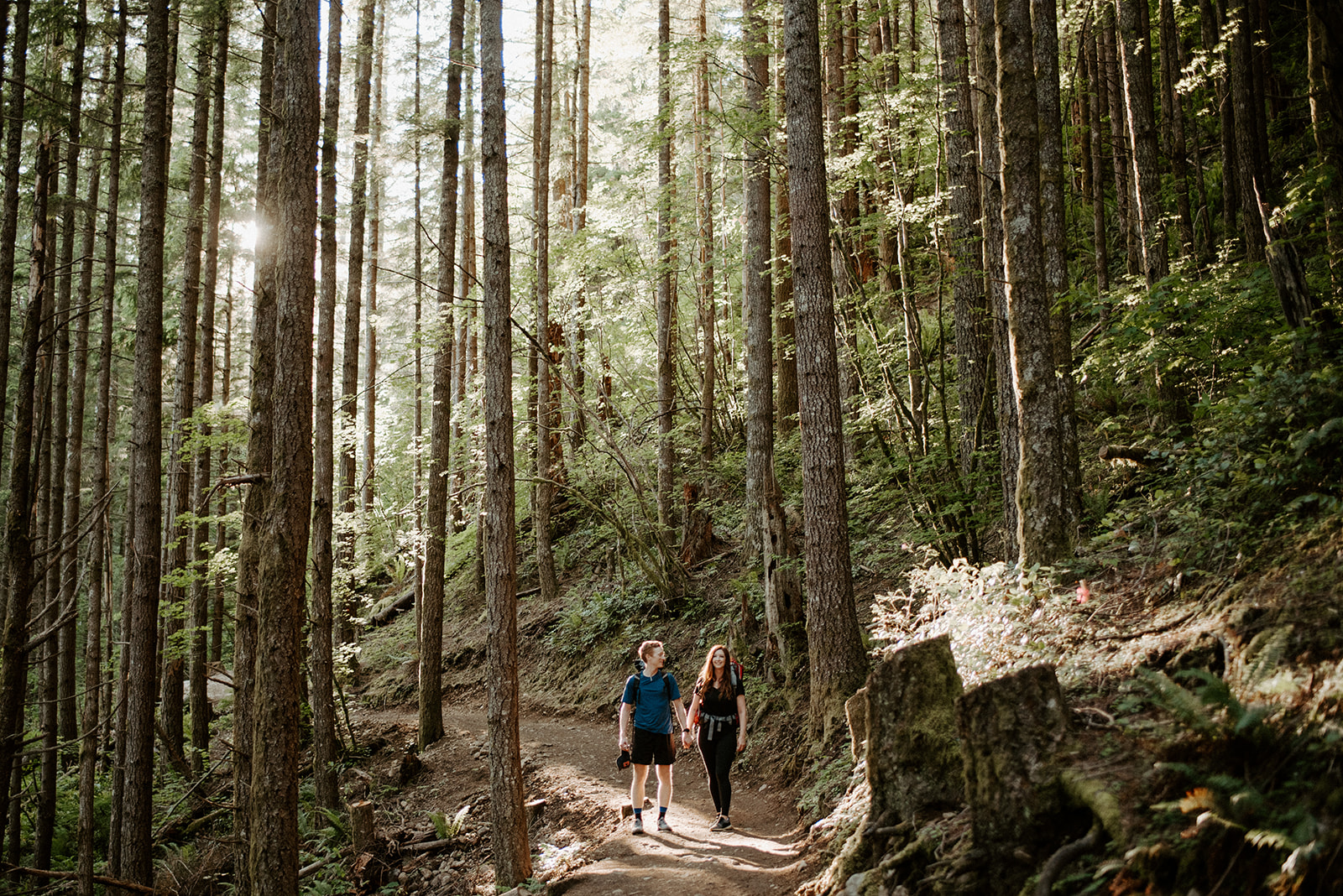 1.5-2 hour engagement sessions at one location of your choice up to one hour away from Seattle. Typically produces 75-100 photos. Suggested two outfit changes. Pets are ALWAYS welcome.
*Travel fees may apply for locations more than one hour from Seattle.
Once you have decided you're ready to book your engagement session, reach out and we can get you scheduled on my calendar! Once you're booked I will help you with locations, timing and outfits.
**To reserve your session it's a 50% non-refundable retainer, the remaining balance is due the morning of your session.