Every couple's story is unique and these two are no exception. After her first semester of college, Sam transferred to attend Virginia Wesleyan College, she arrived in Virginia Beach just as Graham was starting his last semester at VWC. When her friend introduced the two in 2013, there was an immediate connection. Three years later, Sam & Graham were vacationing together in the Outer Banks with their families. Graham's plan to propose at sunset was foiled by Sam's insistence that she finish her dinner before going down to the beach with friends for a few photos. When they finally made it to the beach, Graham got down on one knee and asked her to spend the rest of her life "hangry with him." Of course, she said yes, and soon she saw their families coming down the steps to the beach with champagne in hand. The entire family still jokes that Samantha almost missed her proposal because she was hungry!
During the time before the wedding, we were able to build a relationship by keeping up with each other through social media. I love following my couples online before their wedding. I don't always have the opportunity to spend time with each couple outside of their sessions, and this allows me to get a better sense of them and who they are as a couple.
They chose The Inn at the Old Silk Mill for their venue, and I was so excited to shoot there. When I first moved to Fredericksburg, I remember driving by the venue and being struck by the brick and vine combination (always a favorite). It makes for such a great canvas. When I walked into the reception space the day of their wedding, they had managed to make a already great space feel even better. A friend designed a logo for the wedding which they turned into a cake topper for their cake and I loved photographing the lanterns the bridesmaids carried during instead of bouquets.
On the day of the wedding, Samantha looked like a fairy-tale bride with the hair of a beautiful mermaid—worn long with pearls tucked into the perfect curls. Sam & Graham wanted to see each other for the first time as she walked down the aisle, so they had a first touch instead of a first look. They touched hands around a corner and exchanged letters they had written for each other. Graham was so emotionally moved during this special moment. It was really touching. He cried. Sam cried. I cried.
Even though it ended up being a rainy day, Sam & Graham didn't let the weather get them down. They embraced the unexpected, and we had a lot fun taking photos with clear umbrellas. The ivy, the brick, and even the rain made this wedding at The Inn at the Old Silk Mill seem straight out of a fairy tale. There were so many beautiful photos from the wedding day that I had a hard time narrowing them down! Take a look and let me know which photos you love the most. You can also use the button at the very bottom of this post to view the full gallery.
Are you planning a wedding and need a photographer? Let's chat!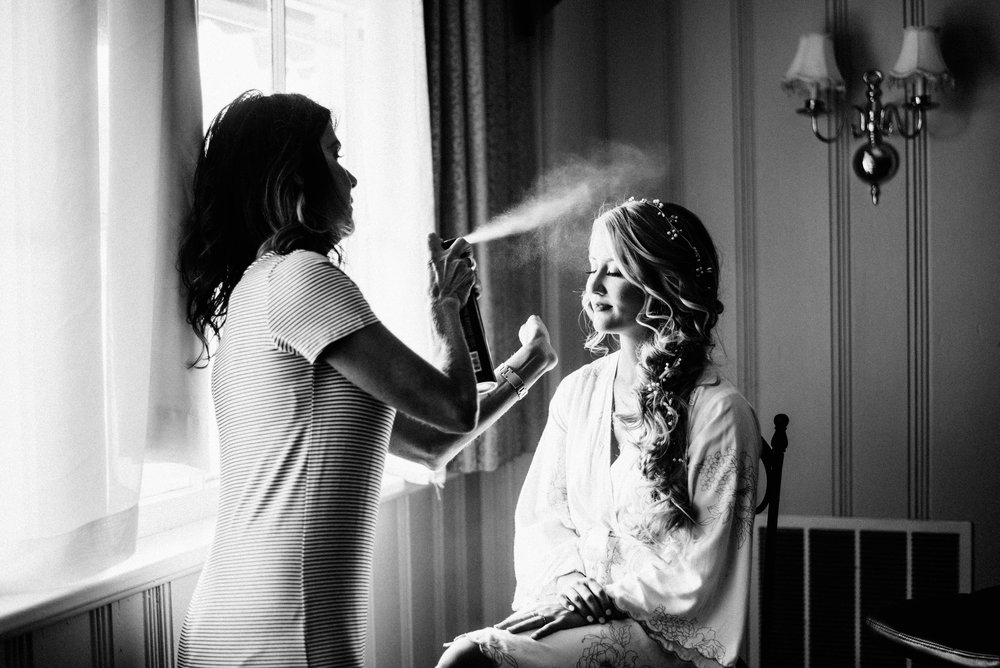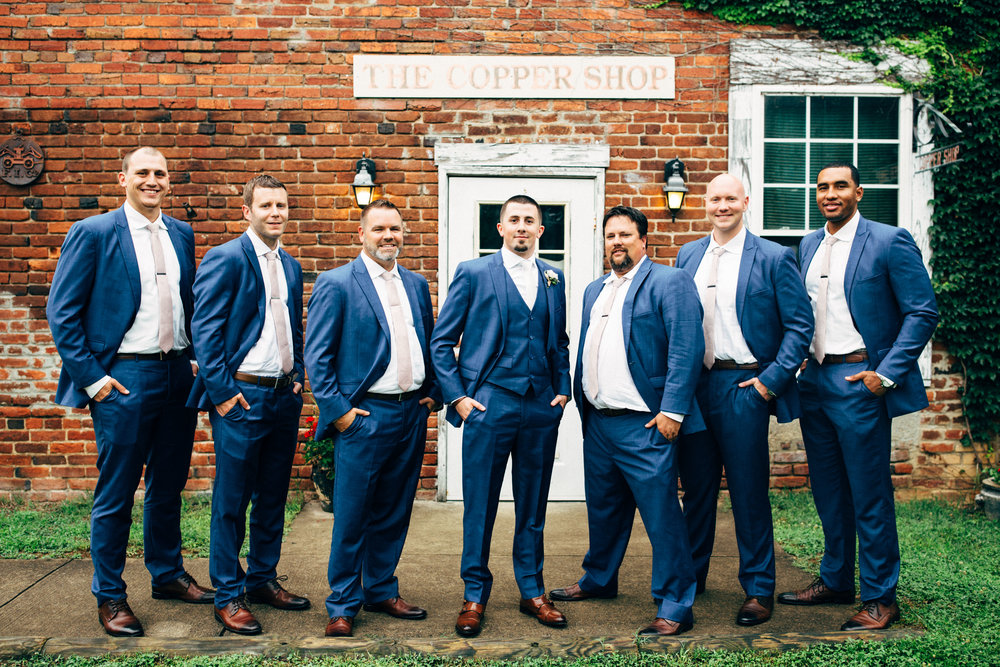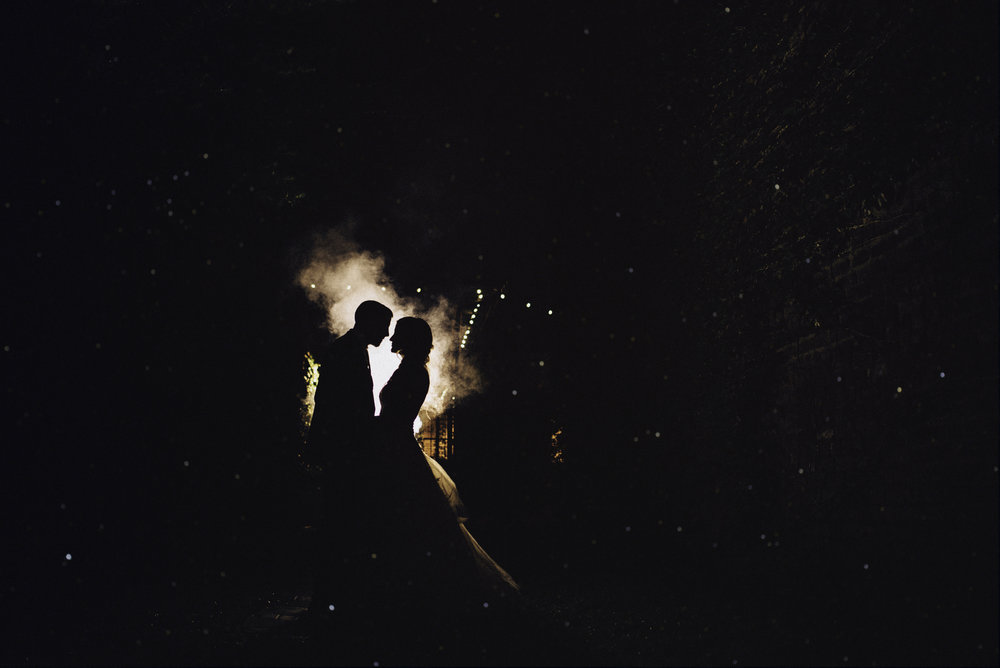 Wedding Venue: St. Francis of Assisi Catholic Church
Reception Venue: The Inn at the Old Silk Mill (Fredericksburg, VA)
Wedding Dress: Maggie Sottero – Studio I Do Bridals
Florist: Fredericksburg Flowers
Videographer: Ace Burney (A Smooth Wedding)
DJ: Carl Fisher
Caterer: Country Lane Catering
Cakes: Laura Brletic
Invitations: Invitations by Dawn